Stopwatch
About
Written by Diego Ongaro, this plugin keeps track of elapsed time - right on your panel.
Usage
Just add it to the panel. There are no ways to configure the plugin at this time.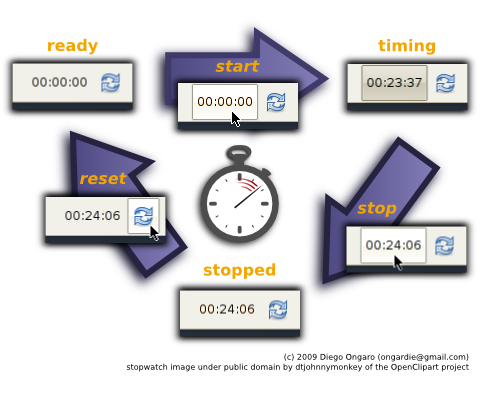 The time elapsed will be saved when your panel quits and restored next time it's running. If time was ticking, it will not start ticking again automatically.
Releases
Version 0.2.0 (2009-07-27)
First stable release

Basic functionality
Dependencies
Reporting Bugs
Development