This is an old revision of the document!
---
Windowck Plugins
About
Written by Alessio Piccoli and Cédric Leporcq. xfce4-windowck-plugin is a set of two plugins which allows you to put the maximized window title and windows buttons on the panel.
This code is derived from original 'Window Applets' from Andrej Belcijan.
Features
Show the title and buttons of the maximized window on the panel.

Allow window actions on buttons and title clicks (activate, (un)maximize, close).

Allow window action menu on left button click.

Title formatting options.

xfwm4/unity theming support for buttons.
Usage
Add the desired window headers plugins to the panel.
You can specify the behaviour and appearance in the proprieties dialog (controlled windows, show/hide buttons, theme, title formatting options…).
Screenshots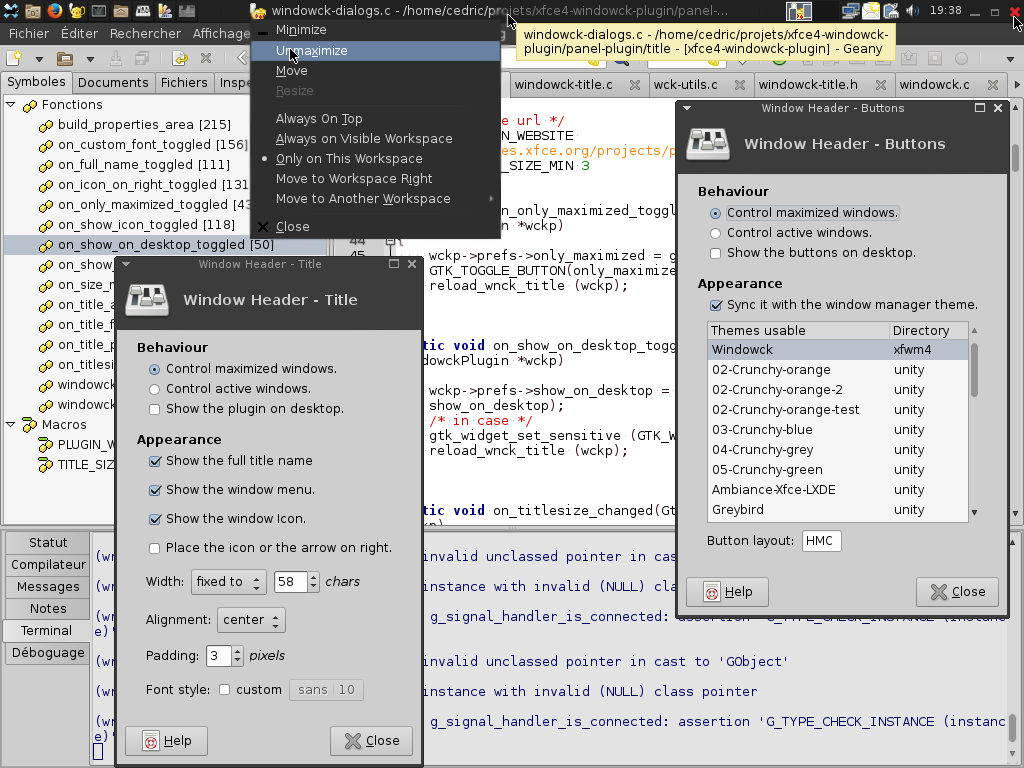 Releases
For the 4.10 panel (and above)
Dependencies
Source code
Bug Reports
FAQ