Xfmedia Remote
About
Xfmedia remote plugin enables control of Xfmedia media player via a Xfce panel icon. It includes ability to control playback (play, pause, stop, etc.) and playlist (add/remove songs) and more.
Screenshots
Playlist menu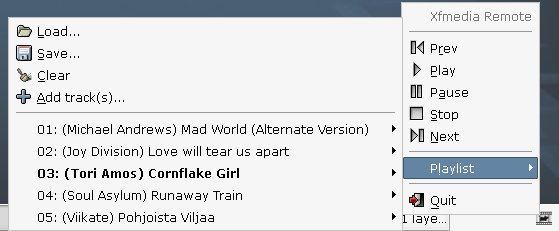 Tooltip with currently playing song

Releases
Version 0.2
Subversion
Bugs
There is currently no Xfce Bugzilla component for Xfmedia remote plugin, so meanwhile bugs can be reported via email to pasi.ov@gmail.com.